Professional fleet card
Gm fuel road is affiliate of gm fuel service, oil company which more than 3 generations of history related to the energy sector. We forward to the long-haul transport sector, which is key. Gm fuel road is a card made for professional fleet from the self-employed to the large fleets. We know ou clients' necessities, which are all covered with our card.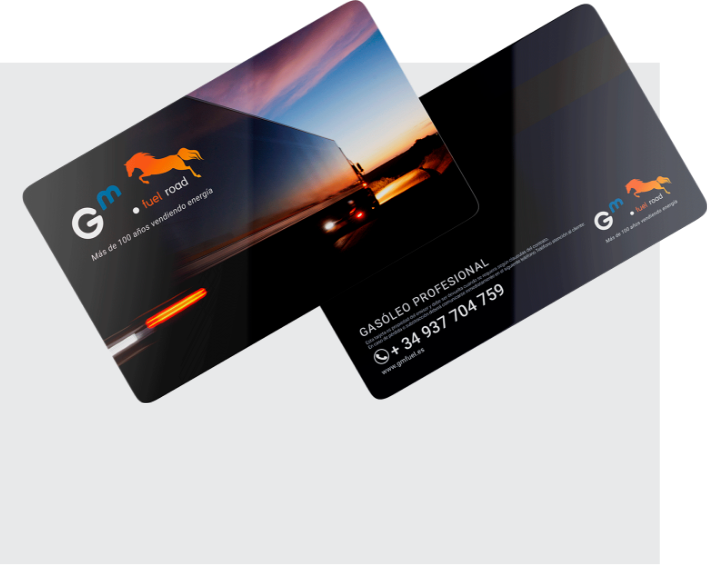 What is the use?
Gm fuel road card grants the clients access to fuel supply (gasoil and adblue) and also to access to all the facilities in each of our service stations. The card allows the clients to access to high-quality products with great discounts.
Where?
In our stations made for professional fleets where all the needs are covered, where you will be able to refuel without long queues. See out stations here:
What do we offer?
Our card allows our clients to have control of the whole fleet through our website in "gm fuel road clients". This control will be on-line and in real time. Gm fuel road card is a safe card with advance security features and fraud detention and prevention services.
We are currently in the middle of a strategic business expansion plan in the southern area of spain.